Notes on photos from Jill O'CONNOR of the BORDER family from ~1920 to ~1950. Identification of those in photos made primarily by Clare HALL (nee BORDER, ex YOUNGER) in 2008.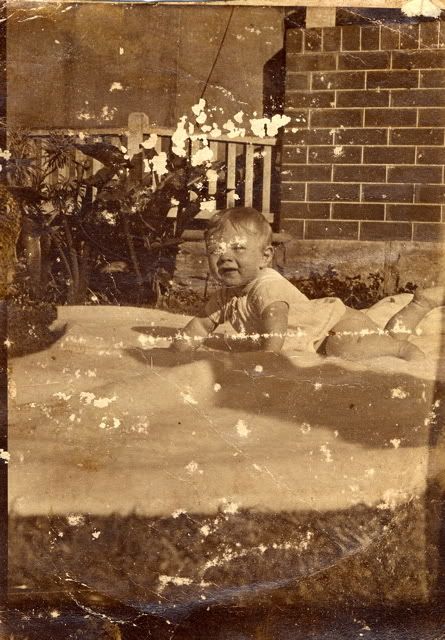 Probably John Walter BORDER, born 1922 Bondi NSW.
L to R: Samuel BORDER (born 1892 near Canowindra NSW, died 1963), Yvonne BORDER nee QUINANE (born 1926, Watson's Bay NSW), and John BORDER (born 1922 Bondi NSW, died 1953 Concord NSW) son of Samuel, husband to Yvonne).
Margaret BORDER and John BORDER.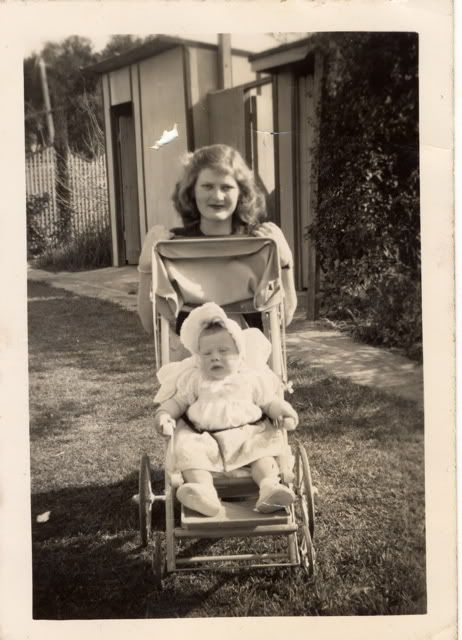 'Jill 10 months Aileen 15'

- Aileen BORDER (born abt 1933, daughter of Samuel BORDER and Eileen HODGE) and her niece Jill BORDER. Photo taken at the home of Patrick Joseph QUINANE and family, Sans Souci.